FALL 2020 VIRTUAL EXPERIENCE
Virtual Experience runs from September 30 – October 23, 2020 and Beyond.
CCCAOE's Fall 2020 VIRTUAL EXPERIENCE has shaped up to be a powerful groundbreaking event for CCCAOE. The experience will kick-off with the traditional 3 days but will continue for several weeks with Webinar Series, Panel Discussions, and more. Extending beyond the 3-day conference allows for greater impact and learning. With our Virtual platform, presentations will also be available to review for one year. This will allow attendees to go at their own pace and revisit key pieces that benefit their work and campuses.
Launch into the new decade with a relevant and exciting look at forward-thinking, cutting-edge professional and leadership development to support your education efforts. Gain knowledge and inspiration that will help you be the best leaders in your classrooms, school districts, and college campuses whether locally, regionally, statewide or nationally. All to enhance student success from K-12 and beyond.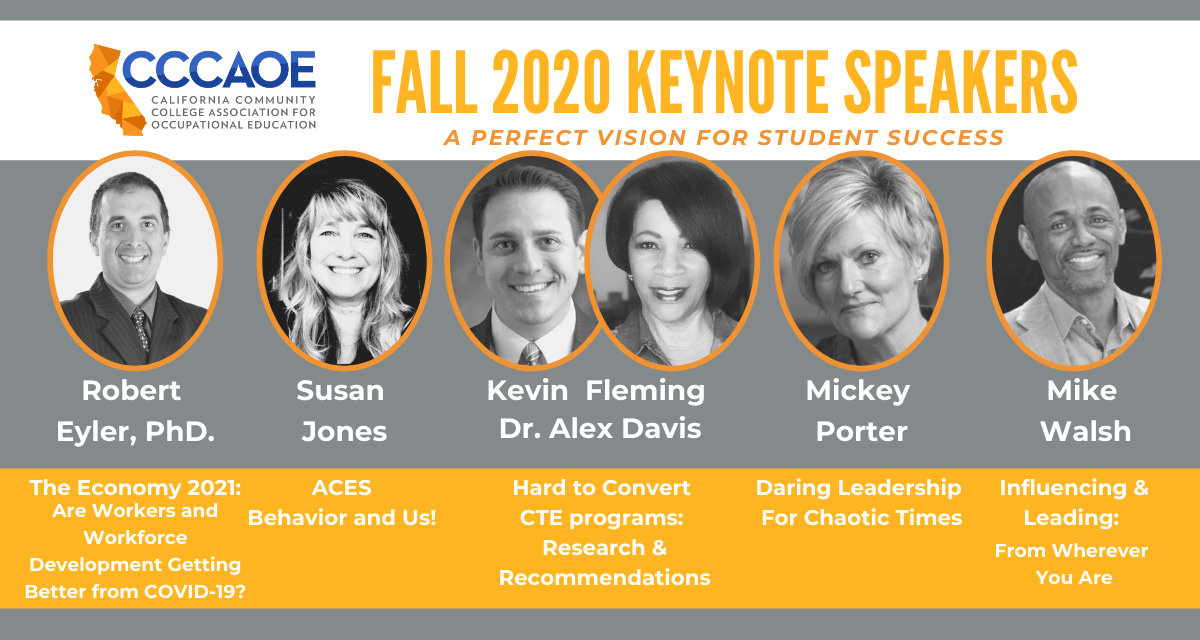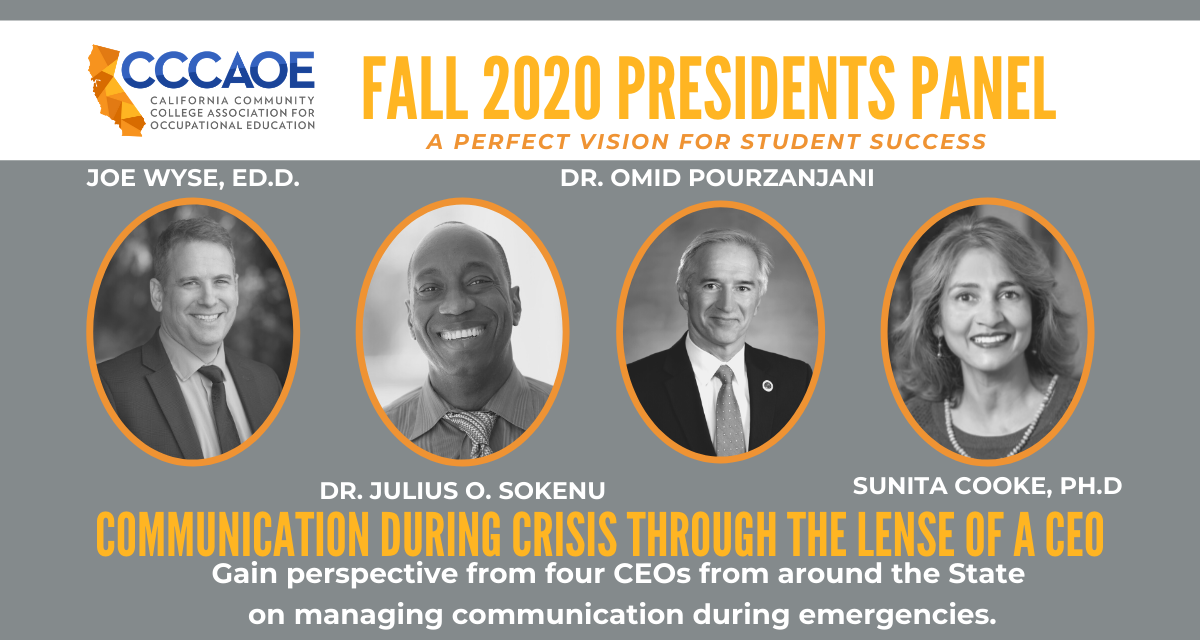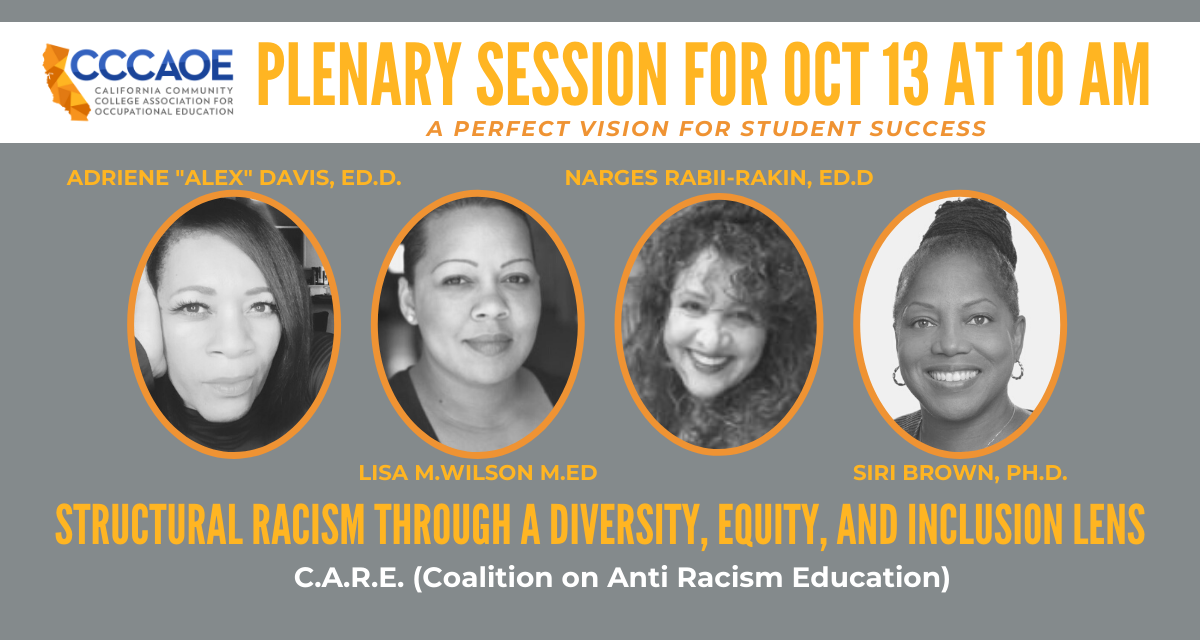 AND SO MUCH MORE…